Federal Budget 2017/18 - How will it affect you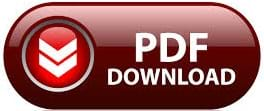 On Tuesday 9 May, the Federal Treasurer, The Hon Scott Morrison MP, handed down the 2017-2018 Federal Budget announcing a range of proposed changes and initiatives, including:
The Pensioner Concession Card will be returned to those people who lost it following the 1 January 2017 changes to the assets test.
Those over 65 years of age are able to contribute up to $300,000 to super from the sale of the family home.
Tax deductions for travel expenses relating to rental properties ceased.
First Home Super Saver Scheme of up to $30,000 for first home buyers.
The Medicare Levy will increase by 0.5% to 2.5%.
Small business one year extension of the $20,000 instant asset write-off for 2017-18.
Download our Budget summary pdf which outlines how the proposed budget changes may affect your financial situation.
Please be aware these are only proposals and the Budget announcements still need to be passed by both the House of Representatives and the Senate before they become law.
We hope you find this information useful. If you would like to discuss the announcements and the possible implications in relation to your financial strategy, please do not hesitate to contact us.